Don't you just love it when you get new books……
I love books. I love to read...again.
I went for years without reading a book…I totally lost interest in reading.
What's up with that?
So I have found that love again. As I was saying…I love it when I get new books. I buy them used from the thrift stores, Good Will stores, second hand places and as I mentioned in a previous post~ at
Thriftbooks.com.
My order came in the other day…right in the middle of me trying to struggle through a
not-so-good-to-read
book. I pondered whether or not to just chunk it or continue on with it. Well the story finally picked up a little and I will finish reading it. It is not one of my favorites however. But what awaits me, still in the box they were shipped in, are some Fannie Flaggs and Nicholas Sparks…..can't wait to get into them. The day I got the package I was giddy while cutting open the box…wondering all the while what kind of condition the books would be in. They were excellent; all dust jackets intact and all hardback. ~
I love that
. Although I do admit that I do remove the pesky dust jacket while reading the book. Upon further investigation of my new treasures; thumbing
through the pages and smelling the written words…
I saw it!
My copy of Fried Green Tomatoes at the Whistle Stop Café…was personally autographed by Fannie herself!
Just inside on the title page it reads:
For Carolyn Best Wishes Fannie Flagg
…signed in ink. That made me smile! I'm still smiling.
Hey, I can pretend I'm Carolyn…huh?
You see I'm a little partial to Fannie because she is from Alabama too.
And who didn't love Fried Green Tomatoes; the movie based on this book?
Sandi and her family owned the
Irondale, Alabama cafe
which is the very same cafe that was the basis of this novel that Fannie Flagg wrote. They stay busy with
Whistle Stop Products, shipping them all across the country
. Sandi and her husband love working on new products, cookbooks, and recipes! Go on over and pay her a visit and say hello!
********
Do you remember your very first library card? Oh what a joy and a privilege to be responsible for checking out books…books that you had to care for, read, and return by the due date. I still have my card from my youth. I loved going to the library and combing through all the millions of books…shelves of books, many many shelves. The library also had one of those old drink machines where you selected your drink by pulling it out of its slot by the capped end.
That was so awesome!
I also remember making the move from the children's book section to the more grown up stuff…Ahhhh. Now, I'm still a sucker for buying children's books, especially Christmas ones, for my awaited grandchildren. I have a vision of holding them in my lap reading to them as they listen with open ears and hearts as the Christmas lights twinkle in their little eyes...
building memories
.
So…get your read on!
Pull out that book you've been meaning to get around to, throw that favorite blankie in the dryer to heat it up and snuggle up and get ready to travel to many places. Be ready to feel your character and absorb the words right off the pages. Used books let you know that someone else has lifted those same words right from that page just as you. You will walk the same path, spur some emotions, learn, and create in your mind's eye a place to go to.
Don't you just love the smell of a book? Why is that?
What are some of your favorites?
I baked a pound cake yesterday and wanted to share a piece with you…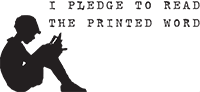 My word for 2010-Experience
I experienced the love of reading again